WELCOME to SBC!
Here at

Second Birth Church of Riverside

our mission is
to fulfill the great commission of Jesus Christ through
preaching, teaching and equipping the Saints in every good work
to minister to the masses through community outreach.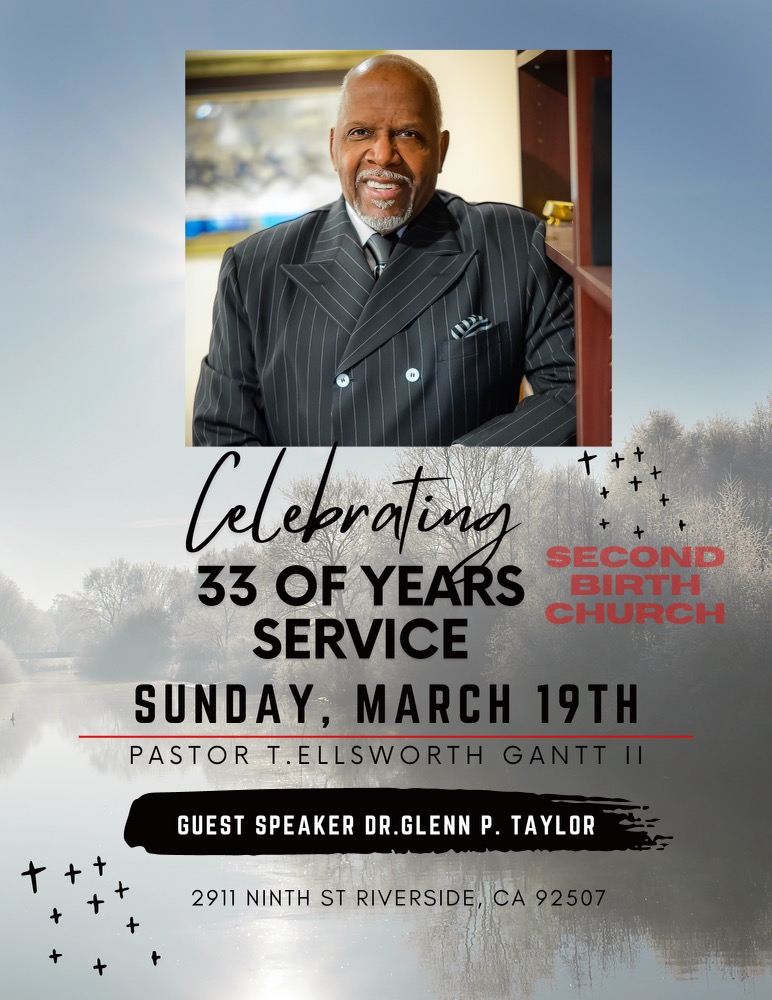 Pastoral Appreciation Reception
March 19, 2023
Honoring Senior Pastor
T. Ellsworth Gantt, II
for
33

years of
Faithful Service
t
o Second Baptist/Birth Church, Riverside
To our Church Family & Visitors, the Ministries of
Second Birth
Church welcome you to dine with us in
comradery as we
congratulate Pastor Gantt and his family
on this special day. The
Fellowship Hall Reception is
immediately following our live-s
tream Sunday service on
The reception is hosted by the SBC Ministries and humbly
thank
All Contributors for their diligence and
commitment in making
this day an overall success for Pastor Gantt.
1 Thessalonians 5:12 and Hebrews 13:17
Church Family You are Truly Appreciated
– Second Birth Church Ministries –
Cannot attend an event but you'd like to make a donation?