A WORD FROM PASTOR T. ELLSWORTH GANTT IIT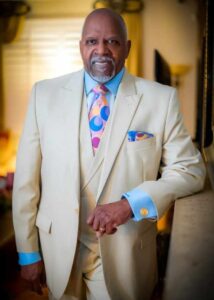 Knowledge is the most important thing in one's life. Education is crucial for shaping the potential for a productive end. I cannot find enough words to emphasize the importance of education. It is the key that will open doors to independence, responsibility and respect.
Scholarship is the quality of knowledge and learning shown by a student's standard of academic work. Some years ago when I started acknowledging the academic achievements of students on the fourth Sunday, little did I know that it would motivate so many of our young people. The parents and children are excited about the grades that they have made, as well as the awards they have received. This simple act has motivated our youth to reach for academic excellence.
The scholarship committee embraces this quest for excellence by requesting funds and our support for these our young scholars.
In Proverbs 22:6 we are told to "Train up a child in the way he should go; and when he is old, he will not depart from it." Here at Second Baptist we are training our youth for living, to be doers of God's word and to be walkers in God's way.
Therefore, our goal is to always keep before our eyes the spiritual welfare of our children.